Jose Vasquez was born in Guatemala City, Guatemala. Hi was blessed with a new start in life in the United States. Throughout the years he have always been involved helping the communities where he have lived. Hi have participated in some mission trips around de world. As a painter, sculptor and designer he vave donated his time and artwork to organizations such as the Cleveland Clinic, PBS, Rock & Roll of Fame, amoungst others. For a few years, Hi was a volunteer Chaplin at the Albany Medical Center and New York Correctional Facility. Also, helping in food pantries, art therapy, interpreter, and developing programs in the community.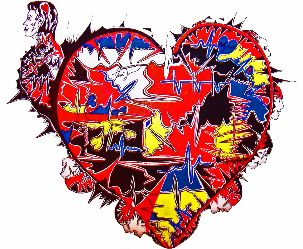 In 1996, Jose was working as a Monitor Technician wher he began learning about cardio issues and rhythms of the heart. While at work one day, a patient, whose rhythms became critical, inspired Jose to create a drawing using electro-cardiographic rhythms for the lines. His first creation brought some enthusiastic comments from his co-workers; it was a heart with a series of heads, each one smaller then the other in a sequential manner indicating full life to a "slow deth."
This drawing quickly became a favorite and earned it's place on T-shirts. This rhythms of the heart became his trademark.
Jose was featured by the Albany Time Union in an article for his dedication to community service.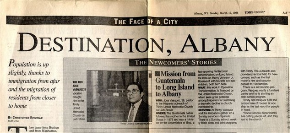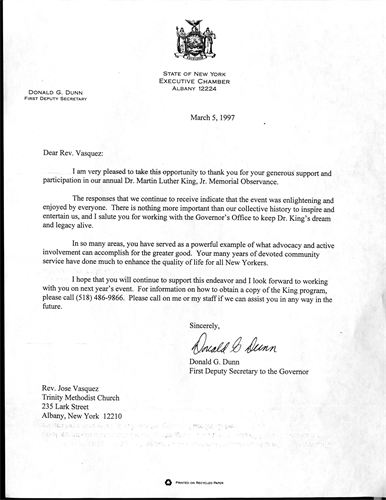 Certificate of Recognition for contributions of the Cleveland Hopkins International Airport Temporary Eshibition program, June - August 2011
Youth leadership Institute Mock Assembly, March 1997
Invocation for Angelo Del Toro